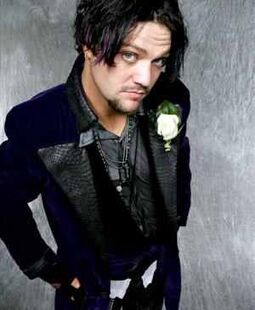 Brandon Cole "Bam" Margera[2] (pronounced /mɑrˈdʒɛərə/ mar-jair-ə; born September 28, 1979) is an American professional skateboarder, television and radio personality, actor and daredevil. He released a series of videos under the CKY banner and came to prominence after being drafted into MTV's Jackass crew. He has since appeared in MTV's Viva La Bam and Bam's Unholy Union, all three Jackass movies, and Haggard and Minghags, both of which he co-wrote and directed.
Personal Life Trivia
Edit
Career Trivia
Edit
Ad blocker interference detected!
Wikia is a free-to-use site that makes money from advertising. We have a modified experience for viewers using ad blockers

Wikia is not accessible if you've made further modifications. Remove the custom ad blocker rule(s) and the page will load as expected.