Jeremiah "Jerry" O'Connell
(born February 17, 1974) is an American actor, best known for his roles in the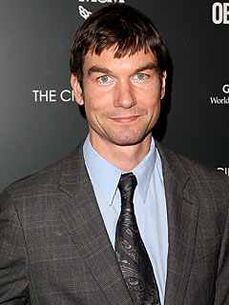 TV series
Sliders
, Andrew Clements in
My Secret Identity
, Vern Tessio in the film
Stand by Me
, Charlie Carbone in
Kangaroo Jack
, and Detective Woody Hoyt on the drama
Crossing Jordan
.

O'Connell is attatched to play Leo Corbett, the Red Galaxy Ranger in the planned 2013 reboot film to Power Rangers: Lost Galaxy .
Filmography
Edit
Ad blocker interference detected!
Wikia is a free-to-use site that makes money from advertising. We have a modified experience for viewers using ad blockers

Wikia is not accessible if you've made further modifications. Remove the custom ad blocker rule(s) and the page will load as expected.