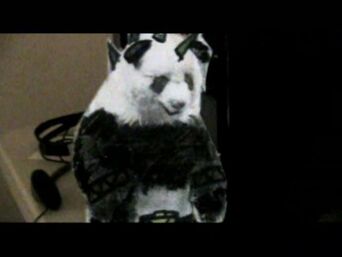 Jimmy the Panda is the Rangers' Panda-suited ally. He does not speak, he is a mute character. However, he uses soundbytes to communicate with them. He often works with Jesse James , the third generation Magna Defender.
In Power Rangers LG: The Rise of Trakeena , he is played and voiced by stunt/suit actor Ray Park .
Jimmy the Panda is also Marsh's customed-fanmade Ranger-like ally. He was introduced in the comic series in 2007, while the resent comics were NOT written and/or published by Marsh at the time.
He is the first Non-Ranger ally themed of a panda.
Jimmy the Panda does not have a Sentai correspondence.
Ad blocker interference detected!
Wikia is a free-to-use site that makes money from advertising. We have a modified experience for viewers using ad blockers

Wikia is not accessible if you've made further modifications. Remove the custom ad blocker rule(s) and the page will load as expected.