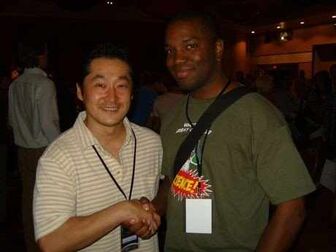 Koichi Sakamoto (坂本 浩一 Sakamoto Kōichi, born September 29, 1970 in Tokyo, Japan) is a Japanese-born stunt actor, and producer for films and television. He is best known for his work as executive producer, as well as fight coordinator and director, working for both Super Sentai and Power Rangers, as well as Kamen Rider.
Ad blocker interference detected!
Wikia is a free-to-use site that makes money from advertising. We have a modified experience for viewers using ad blockers

Wikia is not accessible if you've made further modifications. Remove the custom ad blocker rule(s) and the page will load as expected.