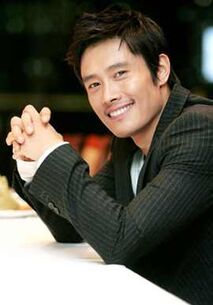 Lee Byung-hun (Korean: 이병헌; born July 12, 1970) is a South Korean actor known for starring in the critically acclaimed Joint Security Area (2000), A Bittersweet Life (2005), The Good, the Bad, the Weird (2008) and I Saw the Devil (2010). His more popular television dramas include Iris (2009), All In (2003) and Beautiful Days (2001).
Lee is cast as Kai Chen /Blue Galaxy Ranger in the upcoming reboot film of Power Rangers: Lost Galaxy.
He has a younger sister, Lee Eun-hee, who was Miss Korea in 1996.
More Wiki Info
Edit
http://en.wikipedia.org/wiki/Lee_Byung-hun
Career Credits
Edit
External Links
Edit
Ad blocker interference detected!
Wikia is a free-to-use site that makes money from advertising. We have a modified experience for viewers using ad blockers

Wikia is not accessible if you've made further modifications. Remove the custom ad blocker rule(s) and the page will load as expected.