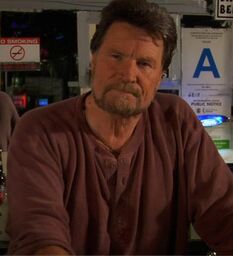 Rex Turner-Patterson is the husband of Wendy DeVille ( Amy Miller -Rolle's character), who was believed to be killed in a battle the Red and Yellow Rangers ( Tony Marshall and AJ Weems , obviously)had failed to succeed in the year 2005.. Rex is not a villain, however, he is the father of Tony Marshall ( Tobey Maguire 's character).
In Power Rangers LG: The Rise of Trakeena , Rex was portrayed by Vernon Wells (ex-Ransik, PRTF).
It was notified that, in the film, Rex's death was a mistake.
Ad blocker interference detected!
Wikia is a free-to-use site that makes money from advertising. We have a modified experience for viewers using ad blockers

Wikia is not accessible if you've made further modifications. Remove the custom ad blocker rule(s) and the page will load as expected.