The wait is over!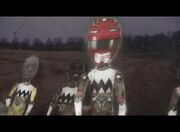 The Power Rangers finally finds Trakeena's real location, in the central park area on Terra Venture consious and half dead. For two years straight, she was on the space colony the whole time and the Rangers didn't even know where she was the last time they saw her face to face (as foreshadowed from " The Terra Venture Clinic Asylum " (10/12/10)).
Shoot Date
Edit
The background Marsh used to Chromia Key the scene was various, most prominently the park area of Bohrer Park, in Gaithersburg, Maryland which he shot when he was confirmed "running away from home" from March 16, 2012 despite his personal argument with his father the night before.
Ad blocker interference detected!
Wikia is a free-to-use site that makes money from advertising. We have a modified experience for viewers using ad blockers

Wikia is not accessible if you've made further modifications. Remove the custom ad blocker rule(s) and the page will load as expected.