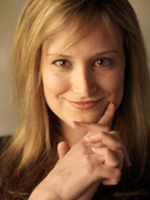 Valerie Ann Vernon (born October 5, 1974 in Los Angeles, California) is an American former actress best known for her role as Kendrix Morgan , the Pink Ranger in Power Rangers: Lost Galaxy . Vernon had to leave the show after she was diagnosed with leukemia. She has since recovered and reprised her "Power Rangers" role of Kendrix, making a guest appearance in Power Rangers: Lightspeed Rescue in that role. She then did the voice for a mutant in Power Rangers: Time Force. As of 2005, Vernon has married, retired from acting, and is running a company called KV Interior Design.Vernon is approximately 5'5" tall.
Ad blocker interference detected!
Wikia is a free-to-use site that makes money from advertising. We have a modified experience for viewers using ad blockers

Wikia is not accessible if you've made further modifications. Remove the custom ad blocker rule(s) and the page will load as expected.